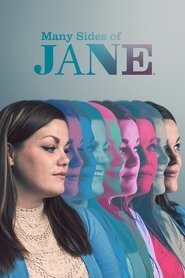 Many Sides of Jane
A woman with Dissociative Identity Disorder works to understand her illness, while balancing life as a mother of two, and her doctoral studies.
Eps23
Scream
Scream
What starts as a YouTube video going viral, soon leads to problems for the teenagers of Lakewood and serves as the catalyst for a murder that opens up a window…
Status: Returning Series
Eps24
Steins;Gate
Steins;Gate
A group of friends have customized their microwave so that it can send text messages to the past. As they perform different experiments, an organization named SERN who has been…
Status: Ended
Eps48
BoJack Horseman
BoJack Horseman
Meet the most beloved sitcom horse of the 90s – 20 years later. BoJack Horseman was the star of the hit TV show "Horsin' Around," but today he's washed up,…
Status: Returning Series
Eps12
Murder by Numbers
Murder by Numbers
Each episode of this true-crime series begins with the grisly discovery of a body and the onset of an intense investigation. When police think they've solved the case, shocking twists…
Status: Returning Series
Eps31
Nathan For You
Nathan For You
Self-proclaimed business expert, writer, director and comedian Nathan Fielder helps real small businesses turn a profit with marketing tactics that no ordinary consultant would dare to attempt. From driving foot…
Status: Returning Series
Eps10
Altered Carbon
Altered Carbon
After 250 years on ice, a prisoner returns to life in a new body with one chance to win his freedom: by solving a mind-bending murder.
Status: Returning Series
Eps61
Avatar: The Last Airbender
Mom
Mom
Aan irreverent and outrageous take on true family love‐and dysfunction. Newly sober single mom Christy struggles to raise two children in a world full of temptations and pitfalls. Testing her…
Status: Returning Series
Eps13
Top of the Lake
Top of the Lake
A woman haunted by her past, Detective Robin Griffin, investigates complex and unsettling cases.
Status: Returning Series
Eps16
Dark Net
Dark Net
A documentary series that explores the furthest reaches of the internet and the people who frequent it, Dark Net provides a revealing and cautionary look inside a vast cyber netherworld…
Status: Returning Series
Eps6
Alias Grace
Alias Grace
Based on the true story of Grace Marks, a housemaid and immigrant from Ireland who was imprisoned in 1843, perhaps wrongly, for the murder of her employer Thomas Kinnear. Grace…
Status: Ended
Eps10
Dead of Summer
Dead of Summer
Set in the late 1980s, school is out for the summer, and a sun-drenched season of firsts beckons the counselors at Camp Clearwater, a seemingly idyllic Midwestern summer camp, including…
Status: Canceled