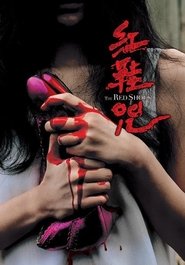 The Red Shoes
A woman who finds a pair of pink high heels on a subway platform soon realizes that jealousy, greed, and death follow them wherever they go.
Duration: 103 min
Release: 2005
She Was So Pretty
She Was So Pretty
Valerie Vestron, is looking for a vacation from her life. Her friends have a plan to get her out of the house and get her to a secluded cabin. They…
Dark Feed
Dark Feed
When a film crew moves into an abandoned psychiatric hospital with a shadowy past to shoot a low budget horror film, they get more than they bargained for. The late…
The Thompsons
Silent Hill
Hayride
Hayride
A college student returning home for Halloween is forced to face his childhood fears when an escaped killer takes refuge in his family's "Haunted Hayride".
Godzilla, King of the Monsters!
Godzilla, King of the Monsters!
A 400-foot (122-meter) dinosaur-like beast, awoken from undersea hibernation off the Japanese coast by atomic-bomb testing, attacks Tokyo.
Jennifer's Body
Jennifer's Body
A newly possessed cheerleader turns into a killer who specializes in offing her male classmates. Can her best friend put an end to the horror?
Trailer Trauma 2: Drive-In Monsterama
Trailer Trauma 2: Drive-In Monsterama
TRAILER TRAUMA was only the beginning – now you must prepare yourself as a fresh assault of gruesome ghouls leaps off of the screen and into the driver's seat! Return…
Dracula
Dracula
The legend of vampire Count Dracula begins here with this original 1931 Dracula film from Bela Lugosi.
Gantz
Gantz
After trying to rescue a man on the subway tracks, two teens wake up in a room dominated by a mysterious black sphere that sends them to hunt down and…
Sweet Home
Sweet Home
A couple decides to spend a romantic evening in a floor of a semi-abandoned building that slip because she works as a consultant for the council house and got the…